Who We Are
Ernst Hansch Construction is a one stop, single source turn-key solution that can take a construction project from concept to completion, no matter the type, size or complexity. From finding properties that best suit our client's needs to providing all the planning, design, engineering, construction and post construction maintenance services – we make it simple, and deliver the results our clients are looking for.
The company was founded in 1955 by Ernst Hansch with a commitment to unmatched customer service, building to the highest quality standards and providing creative solutions to meet our customer's budget, schedule and design needs. Our ability to deliver on commitments and develop solutions to our client's needs has earned us the trust and business of an established list of reputable clients.
Some of our achievements include – award winning projects, LEED Gold Certification, and pioneering private-public-partnerships by completing the first true Build, Own, Operate and Transfer (BOOT) project in Canada with the Charleswood Bridge Project.
Today, we continue to put our clients first, innovate and build with quality and integrity.
"Ernst Hansch Construction Ltd., during the last few months, has shown us their expertise in providing quality advice and design concepts with keeping in mind the cost factors involved. Our Organization has had almost daily communication with the Project Manager and Foreman throughout the process."
– Heiko P. Wiechern, Business Manager, Local 254
What We Do
From small renovations to large complex multi-year projects, our services begin at the very beginning of a project starting with the very first ideas. We work closely with our clients to understand and define their vision, short-term needs, and long-term goals. We assess the risks, understand the challenges and outline the project drivers. We then create strategies and SMART goals relating to budget, schedule, quality, life cycle costs, sustainability, aesthetics, etc.
Our breadth and depth of experience across a wide variety of project types and services helps us provide the solutions, options and information needed to make informed decisions at every step of the process including – planning, design, construction and post-construction.
We offer every project delivery model available and will tailor our services to fit each of our client's unique needs. Learn more.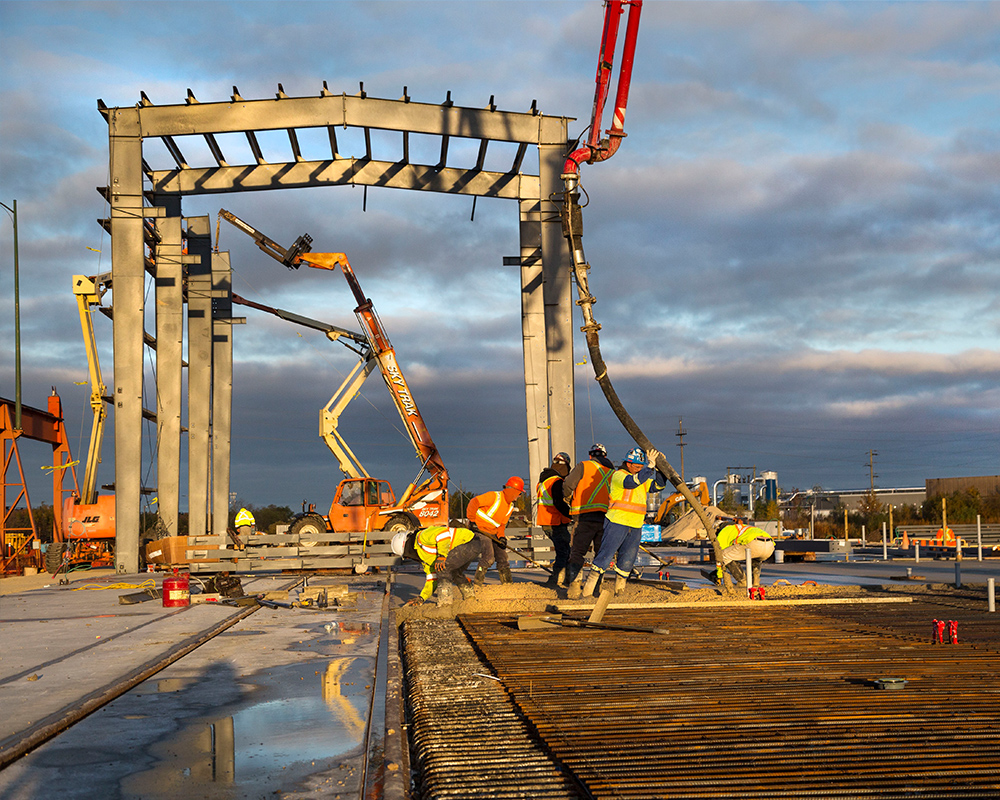 Project Types
Bridges + Infrastructure
Commercial
Industrial
Institutional
Multi-Family Residential
Oil + Gas
Specialty
Sports + Entertainment
Sustainable
Services
Management
Planning
Design
Construction
Maintenance
Project Delivery Models
Design-Build
Construction Management
Design-Bid-Build (Traditional)
Cost Plus
Public-Private-Partnerships
Project Management
"It has been refreshing to work with a company that understands and is dedicated to the "team" approach and assists the client, their engineers and area managers in making the construction process efficient and economical, and takes special care to ensure that the finished project meets design spec and all their respective expectations. Construction was completed ahead of schedule and on budget, quality has been excellent."
– Mark Richard, Area Manager, New Gold
Safety
We are proud to maintain multiple safety certifications including C.O.R., Avetta and ISNetworld. Health and Safety are ingrained in our culture and at the core of how we build. We are committed to the safety and wellbeing of everyone on our job sites. Our Safety Management System and continuous training give our people the tools to maintain safe job sites and an excellent safety record.

Sustainability
At Ernst Hansch Construction, we recognize the need to protect our environment and future generations by continuously looking for ways to design and build more sustainably. We understand how to balance sustainability with value and look to ways in which we can offer energy efficient solutions that deliver a return on investment. Our team of experienced professionals have demonstrated their ability to deliver more environmentally friendly and energy efficient buildings that meet the highest standards.
As an example, our team successfully designed and constructed a 134,000 square foot building on a 44-acre landfill site for the City of Winnipeg. The new facility achieved LEED Gold Certification, exceeding the minimum LEED Silver requirement while still completing the project on time and on budget. Learn More.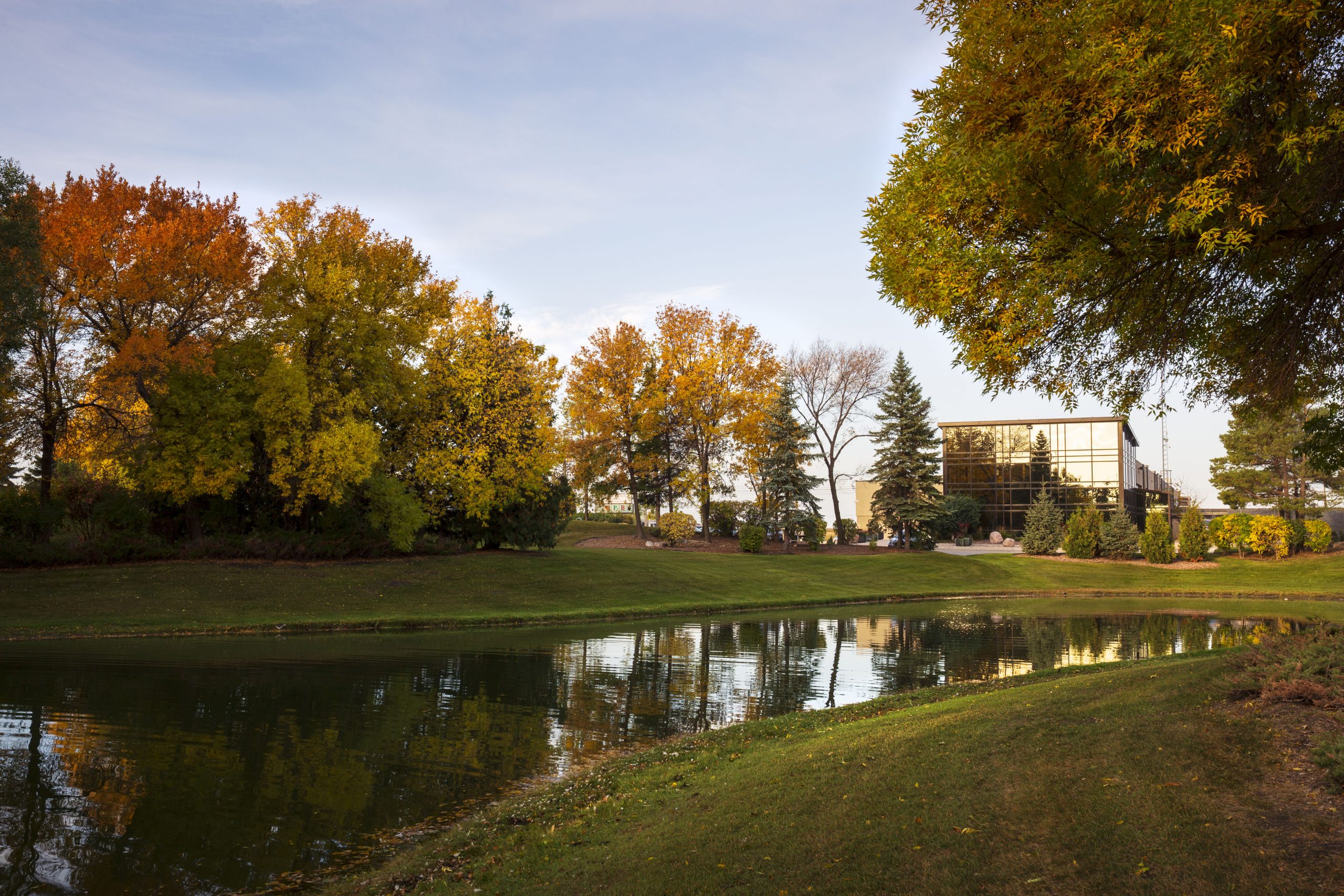 "Our largest new retail store is a good example of a well planned design-build project, from design concept to project completion, with good lines of communication throughout the project."
– Tom Achenbach, Senior Vice President, Princess Auto